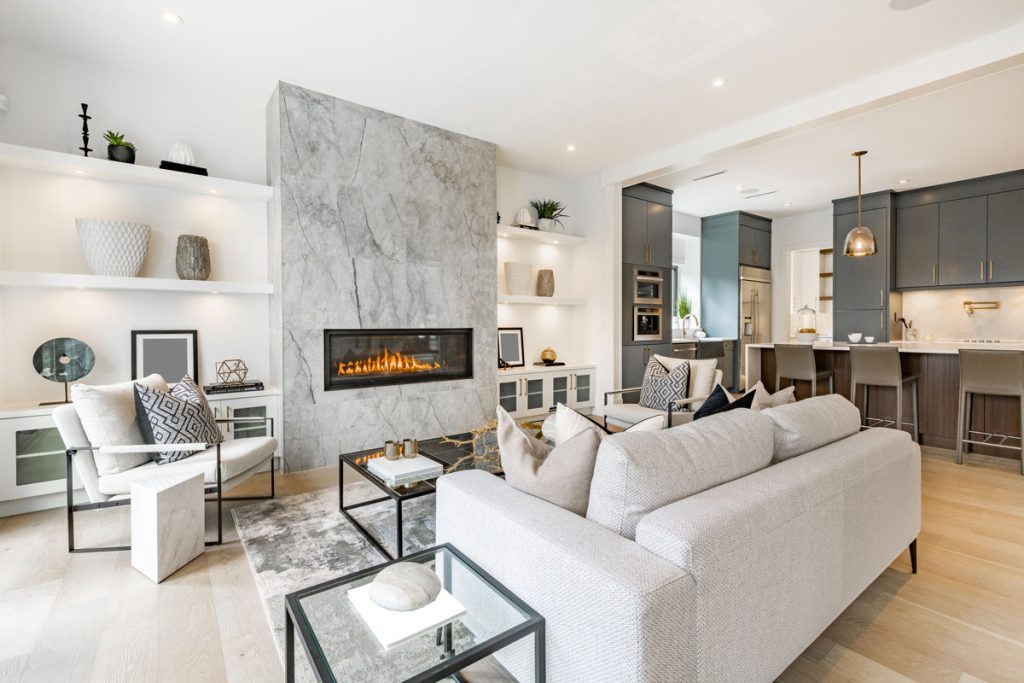 White walls are pretentious. Let's choose white carefully.
Articol scris de: stg4p0licol
"White walls are pretentious. Let's choose white carefully."
Interview with Architect Omid Ghannadi.


Omid, I'm glad to have you with us today, ca to share tips for our homes. I challenge you first with a few short, demystifying questions:

What do you prefer, Scandinavian style or boho-chic?

I don't prefer one style to the other, generally the context dictates the style as well. But, I can say that I resonate better with the principles of Scandinavian design, I like the brightness of a space, order, cleanliness, decluttering and ambient lighting; many Scandinavian principles are beautiful.

With curtain or without?

With curtain. Curtains are a minimal accessory for carpentry. Instead, drapes can be dispensed with in certain situations where it is not absolutely necessary.

Wall with wallpaper or colored wall?

Depends. I admit, we at the office sometimes propose wallpaper, but not in the living area. Most often we prefer colors to give contrast to the furniture. The paintwork is versatile, easy to maintain, repair and change when desired.

Mountain house or mountain cabin?

If we are thinking of a developed, more crowded mountain area, a resort or a mountain town, then I would recommend a house. But if we are talking about a forest, a secluded area, in nature, then a cabin is great.

Greece or Spain? 🙂

I also really like Greece and Spain. Countries are like people, they have good parts and not so good parts. Both are beautiful, with good food and intense cultural movement in urban areas. I can not choose

What comes first in your recommendations: the spaces where the walls are colored or the spaces where the walls are white? Cold or warm white? Is the recommendation related to the placement of the house in relation to the cardinal points?

I have noticed over time that I like colors a lot. Even when the first impression of a project is that it will be chromatically sober, I still end up accessorizing it with a color. Of course I use white, but never in the base shade, for the walls at least. I use an off-white instead, I tell him, which starts from either gray or beige. What is important when painting white walls is to choose a quality product, white being a demanding color, it gets dirty easily but also changes its shade depending on the environment to which it is exposed. It is important to ask the supplier about the color guarantee over time. For example, Spor technically guarantees white for 5 years, and this should be taken into account when choosing the product.

People have become very attentive to everything that surrounds them and how the house, appliances, textiles, food, could negatively influence their health and those close to them. Is this concern also found in interior design? To request expressly for their home to be built with environmentally friendly materials, from building materials to furniture, carpets, fabrics what will the house be decorated with later?

Of course, people invest as much as they can in quality materials. The better quality a product is, the healthier it is more environmentally friendly. First of all, to be environmentally friendly, a product must be durable, if it spoils quickly it produces waste the planet. Second, it's important to limit exposure to chemicals, and here I'll use wall painting as an example. Until soon the recommendation was to ventilate the room where you painted the walls for about 3 days, to make sure you don't get poisoned, so strong they were the solutions included in the composition of the paint. Currently, there are very good solutions, especially for the residential segment, paints based on water, without ammonia or heavy metal content. Over time, it is important that the walls do not leak chemicals into the house.

We all know, especially those who are parents, that children are very sensitive to allergens and that 1 in 4 children develop in the first years of life at least an allergy. How do you approach this reality in your projects that also include the children's room?

I myself am the happy father of a child with allergic bronchial asthma, I know how important the quality of the air in a home and the limitation of exposure to toxicity. We all do what we can, buy toys painted with water-based, lead- and mercury-free paints, but it's important to we also look at our house, especially the children's room. So the paint used in our homes is important and I would like to I mention here the hypoallergenic paint with silver ions Spor which does not cause allergies in contact with the skin, as especially suitable for such of spaces.

In Romania, the phenomenon of downshifting, of those who give up life in crowded cities to move to the countryside, in old houses which they bring back to life by reinterpreting them in their own style, took off. Have you been tempted by such a change in your life?

Of course, but for now it is not an option for my family. We have my wife's family nearby, a block away, we have many close friends and all these people connect us to a place, to our home. But I never say no, we often think how it would be if we we're moving somewhere quieter and…sounds nice.

In conclusion, I would ask you to come up with some advice for those who want to beautify their home, but do not have the financial possibilities for a such an investment with all that it means, from the project with the designer to the implementation. How to prioritize this life project after all, and where to begin?

I would advise them to make a financial plan for this investment, prioritize expenses according to their own needs and follow a planned structure over time. I advise people to take their home seriously, do a lot of research on the internet and more to get an idea about what they want from their home. And over time things settle down. For example, we moved 4 years ago and still invest annually in the home ours, in those things we could not have or do before moving.