City dweller's guide to the country: from essentials to how to get creative with DIY projects
Articol scris de: stg4p0licol
Fresh air, green meadows seen from the window, birds chirping and roosters crowing at sunrise. Who doesn't want that, after hours spent in traffic, nerves in the parking lot and palpitations every time a utility bill comes up?
What for some is just a vacation, for others becomes everyday life. After two years of the pandemic, the increase in urban congestion and aggressiveness in traffic – but also outside of it, more and more Romanians are attracted to relocation to the village. But this step involves a major change in lifestyle: along with urban stress, part of the facilities disappear and obligations appear instead.
It is too important a decision to be taken hastily. That's why, if you're planning to relocate, do a test first and spend a longer holiday in the country, get involved in the household and see, at the grassroots level, what neo-rural life means. Because this name was acquired by a whole category of people who, from 1997 onwards, migrated internally, from the city to the village, where they start new life stories and save old Romanian houses from oblivion. About them is the campaign From the beginning with SPOR!, which aims to research the phenomenon of relocation from the city to the village and support the townspeople who make this change.
What to consider when moving from the city to the village
Living in the village comes with a lot of challenges that offer a new perspective on life. You are further from the city and without modern means of transport, but you have fresh air and the peace that no urban park can provide. You won't find everything at the supermarket in the village, but no market in the city sells tomatoes and peppers as tasty as those from your own garden. And the jam of roses, green walnuts or bitter cherries certainly has a different taste when it is produced in-house.
The choices you make before you move determine your comfort later and make your transition easier. For example, think from the start how isolated you want to be and evaluate what this change means for your family. Take into account going to school, access to medical services, how and how far you can drive to the nearest town, as well as the distance to neighbors or to the place where you can get help in case of an emergency.
You must be clear about the condition of the house you are moving into and the necessary repairs, if you decide not to build something new. The good part is that authorizations for consolidation or restoration works are easier to obtain at the village town halls. Be careful, however, which materials you use and which craftsmen you work with, if you want to preserve the specifics of the area. Ecological materials are a more energy efficient option, whether it is wood, reed or hay, or newer options, such as hempcrete.
Then make sure you'll have water and power sources for constant supply, and don't back down if modern networks haven't reached where you want to move. Not connecting to utility networks insulates you from future price increases and ensures your independence. Make an effort and move towards a passive house and your own energy sources, and you will see the benefit over time. Take into account from the beginning how you solve the problem of sewage and garbage, which may not work as well as in the city.
You will also need communications – internet, TV, phone – and not just for fun or remote work, but also for emergency situations. Therefore, try to have access to different mobile networks as a backup. If you will be staying in an isolated area, make sure that you also have access to a radio link for extreme cases.
Also related to communications, find out all the access routes and routes you can use to get to or leave the area, both you and your family and those who need to get there at you. Even if you have asphalt in front of the yard, daily life in the village means passing through other areas. Country roads are not the same as in the city: sometimes they flood or are affected by landslides. That's why the car should be adapted too: a 4×4 car should get you to port in heavy rain as well as when there's snow. Also take into account the possibility of attaching a trailer to it, very useful while working around the house or in the garden.
The best part of being in the country is that you have a yard and a garden, and that means growing some of your own food. Find out from the beginning what kind of land you have in the garden and what it needs – irrigation possibilities, pests, predators, what crops are rotated and what kind of soil it is. This information will be useful later in the selection of cultivated plants and their placement on the field. Look for the same information related to the orchard, if it exists. An orchard can provide you not only with the fruits you need, but also a nice income, if you focus on trees such as walnuts or almonds, for example.
Country life: skills to acquire and develop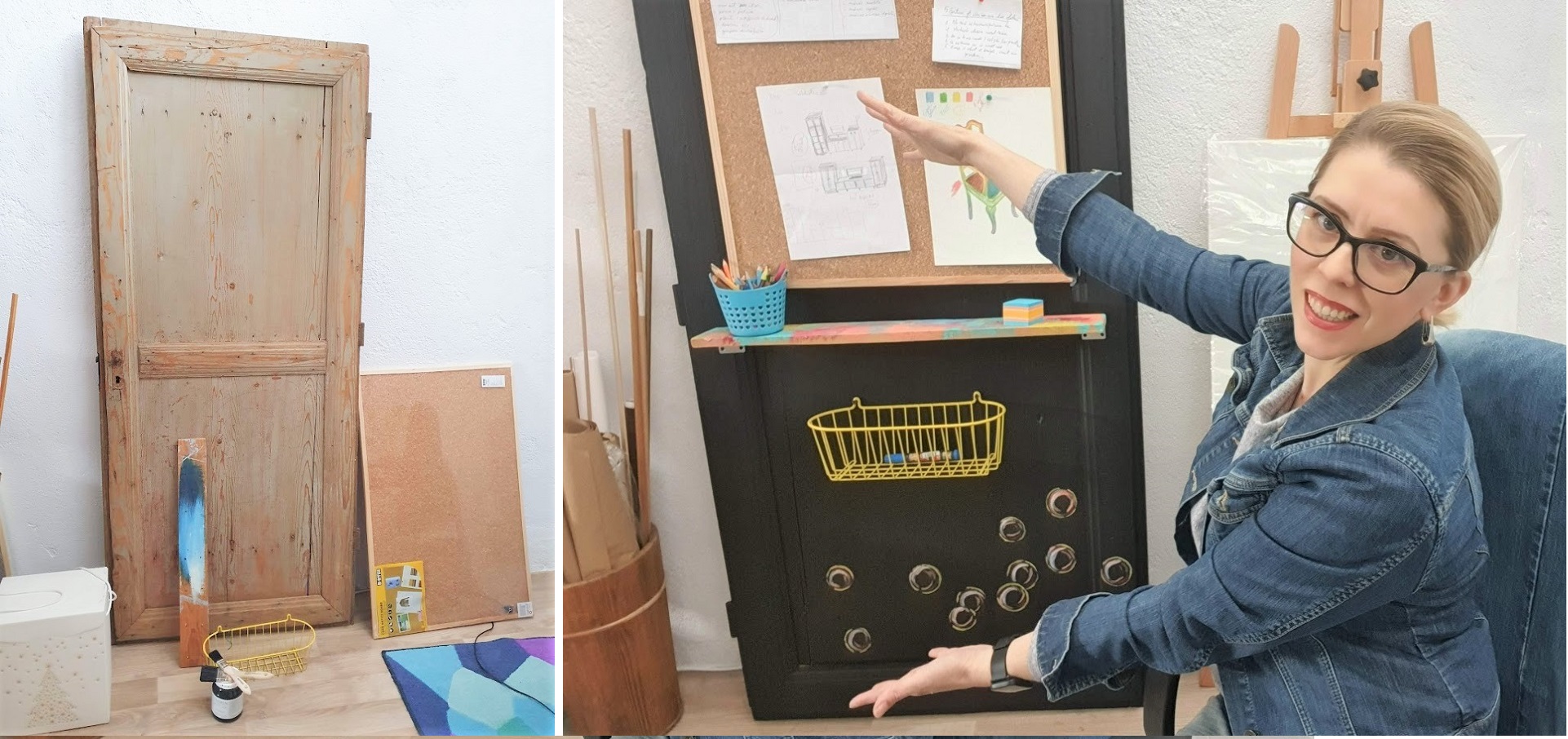 You will see that living in the country will reveal inclinations you didn't know you had and will develop skills you may not have thought you were capable of. You will be confirmed – I think – that there are no two left hands, only people who have not had the opportunity to use them as you do. And your opportunities will appear soon, related to the provision of energy and water sources or the arrangement of your new house and garden. Get ready to develop your skill to turn many of these problems into DIY projects. You will have to be a carpenter, carpenter, tailor and gardener, in your own household, as almost all the people in the village do. That's why it helps you to document yourself in advance about everything you will have to do later and learn about materials, tools and working conditions.
You will see how your practical sense takes over and, combined with creative thinking, helps you find original solutions to your problems, especially when the budget is tight . If you learn how to restore wood and how to use paint, everything will become a DIY project. You can thus save all the objects in an old house, whether you keep them for their original purpose or transform them into something else.
For example, you can turn an old door into a hanger by adding a framed mirror and coat racks. You have to make sure that the wood is not attacked by pests, then you clean it of dust, sand the exfoliating areas. You also make small repairs with putty, if necessary, then clean and you can paint, finally attaching the mirror or supports. Or turn the door into an organizer: paint it, add a cork panel, a shelf and a basket for miscellaneous items.
Sustainable thinking will help you apply solutions that are friendlier to the environment and your health, another benefit being that they will also protect your budget. You will discover that all the materials you have around are good for something and you will think about reusing and recycling more than throwing away.
For example, did you know that cork is a very good insulating material, so you can successfully use it to replace broken handles on glass lids? And with a layer of lacquer over it for protection, the painted cork stoppers become original knobs for furniture. The advantage is that you can absolutely color these handles anyway, which you can easily replace at any time and at no cost.
Old textiles can be transformed into raw material for other projects or into filling for anti-cold pillows – textile rolls that you will need in winter, to reduce heat loss near doors that you open frequently.
p>
You will no longer give up the used furniture, but you will look for new faces, no matter how old it is. The easiest ways to change its appearance involve replacing the handles and adding or changing legs, but you can paint or sticker the damaged parts.
The open space around will encourage you to develop your gardening skills. Even if your own garden does not fully provide you with vegetables from the beginning, you can eventually produce as much as you need and even more than that. You will see that you end up gardening for pleasure, when you experience the unmistakable taste of fruits and vegetables grown naturally, in your own household. You can preserve them, in the fall, by making jams and pickles or by drying them or in the freezer. What's left can be turned into animal feed or drinks, in a natural cycle that our grandparents and great-grandparents experienced, too.
If you haven't moved to the village yet and want to train as a gardener, plant – even in pots – anything that can bring you joy and experience: tomatoes, hot peppers, aromatic plants. If you have space, try it with raspberries and blackberries, as I did.
Undoubtedly, you need physical condition and mental toughness to put in more effort than before, but the good part is that it won't cost you anything to exercise. You don't need equipment to stay in shape, it takes care of itself when you mow the lawn, dig the garden, clear the snow or chop the wood.
Beyond these, you will learn to relate differently to nature, to snowy winters and rainy periods, and the sun will acquire a different value when you turn it into an energy source for your household . You will look at animals, birds, insects and plants differently, as part of a universe in which you have an important role and whose balance you are obliged to watch over. Expect your life to be shaped differently by this connection, by the seasons, by how long the nights are in winter, and by the chores you have to do in your new household.
Perhaps the beginning will seem difficult to you, and challenges will always be faced. But remember why you left the city and think that everything I wrote above allows you a degree of independence that a city dweller could hardly achieve.
Relocating to the village can be the biggest test of your life. At the same time, it may also be the best decision for you and your family, but you can only find that out if you have the courage to take the big step.