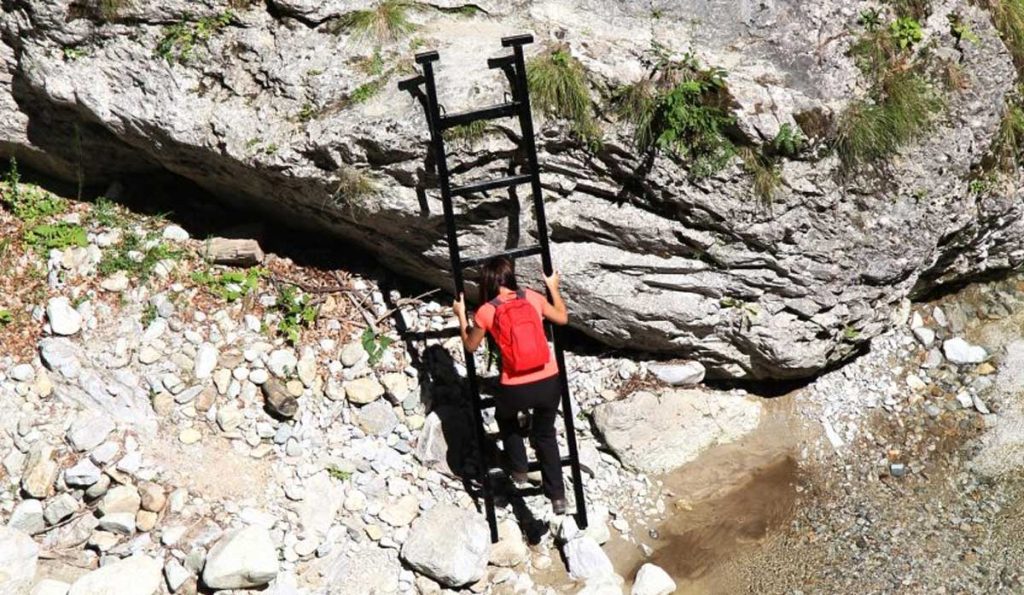 The National Association of Mountain Rescuers in Romania has completed the marking restoration of the tourist routes
Articol scris de: stg4p0licol
Within the project developed in "The Colors of Romania"- Policolor campaign:
• 30 mountain rescue structures out of the 38 existing in the country benefited from the materials necessary for the renovation of 85 shelters and 20 chalets;
• From April to July, the markings were redone and maintenance works were carried out on over 300 mountain tourist routes, almost half of the total existing at national level;
• For all the works carried out by mountain rescuers and volunteers of the National Association of Mountain Rescuers from Romania, over 5,000 kg of emails worth 56,600 lei were donated
Bucharest, July 31, 2017. The National Association of Mountain Rescuers in Romania concluded, this month, the restoration of the markings of over 300 mountain tourist routes and the renovation of 25 bases and mountain rescue posts and 10 shelters, all works being carried out with materials donated by Policolor within the "The Colors of Romania" campaign.
"From April until this month, when we entered the full tourist season, almost all 800 mountain rescuers from our structures were involved in the actions of restoring the markings of the tourist routes and renovating the bases, posts and mountain rescue shelters. We'll continue the maintenance works of the tourist routes until autumn, in order to facilitate to the tourists and the lovers of mountain sports the practice their favorite activities in nature in full safety", declared Sabin Cornoiu, president of the National Association of Romanian Mountain Rescuers and ambassador of "The Colors of Romania" campaign. "When we talk about social responsibility, in the field of mountain rescuers activity there is an additional value of the word responsibility. Marking routes and restoring them saves lives. No other objective can be in the first place in a project addressed to the community ", declares Camelia Dragomirescu, Policolor marketing director. .
Over 5,000 kg of emails for 21 counties with mountain rescue activity
Over 5,000 kg of paints, enamels and wood varnish, worth 56,600 lei, arrived in 21 of the 24 counties in Romania that have mountain rescue activity, the materials being distributed to 30 mountain rescue units. Approximately 1000 marking pillars were painted, 25 bases, posts and mountain shelters were renovated and also several gorges and canyons: Oltetului Canyon – Parang mountains, Corcoaia Gorges – Mehedinti Mountains, Valea lui Stan Canyon – Arges County, Vadul Crisului – Bihor County.
"The Colors of Romania" is the largest social responsibility project, carried out at national level, which assumes the support of urban and rural communities, along with the professional ones in order to increase the quality of life in communities through redevelopment, restoration and decoration of public and private spaces, through donations of materials (paints, varnishes, enamels, decorative plasters). This year, for the 15 projects already included in the program, approximately 14 tons of paints, stains and plasters will be donated.